Plenary Lectures
July 18, 2011
09.30 – 10.45
Venue: Estates Theatre
PLENARY LECTURE
"Shakespeare: Man of the European Renaissance"
Professor Stanley Wells, CBE
Stanley Wells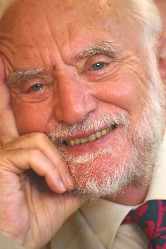 is Chairman of the Trustees of Shakespeare's Birthplace, Emeritus Professor of Shakespeare Studies of the University of Birmingham, Honorary Emeritus Governor of the Royal Shakespeare Theatre, a Trustee of the Rose Theatre and a member of the Council of Shakespeare's Globe. His books include Literature and Drama; Royal Shakespeare: Studies of Four Major Productions at the Royal Shakespeare Theatre; Modernizing Shakespeare's Spelling; Re-editing Shakespeare for the Modern Reader; and Shakespeare: the Poet and his Plays. He edited A Midsummer Night's Dream, Richard II, and The Comedy of Errors for the Penguin Shakespeare and King Lear for the Oxford Shakespeare. He was for nearly twenty years the editor of the annual Shakespeare Survey, and writes for the New York Review of Books and other publications. He has edited The New Cambridge Companion to Shakespeare Studies and is General Editor (with Gary Taylor) of The Complete Oxford Shakespeare and co-author of William Shakespeare: A Textual Companion. His most recent books are Shakespeare in the Theatre: An Anthology of Criticism; The Oxford Dictionary of Shakespeare; The Oxford Companion to Shakespeare (edited with Michael Dobson); Shakespeare For All Time; Looking for Sex in Shakespeare; Shakespeare & Co.; Is It True What they Say About Shakespeare?; Shakespeare's Sonnets and Coffee with Shakespeare (the last two co-authored with Paul Edmondson), and Shakespeare, Sex, and Love. He holds honorary degrees Furman University and from the Universities of Hull, Craiova, Durham, Warwick, Munich, and Marburg. He was awarded a CBE in 2007 for services to literature. His works have been translated into Chinese, Estonian, Korean, Norwegian and Romanian.
July 19, 2011
09.30 – 10.45
Venue: Estates Theatre
PLENARY LECTURE
"Shakespeare's Theatre of Language: Czech Experience"
Professor Martin Hilský, MBE
Martin Hilský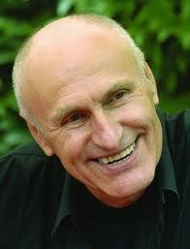 became Professor of English literature at Charles University, Prague, in 1993. Martin is at present one of the most prominent translators of Shakespeare's plays and poems into Czech. He is a recipient of the prestigious Jungmann Prize for his Czech rendering of Shakespeare's Sonnets (1997). In 2002 he was awarded Tom Stoppard Prize for the translation and interpretation of Shakespeare and in the same year he was awarded an MBE by Her Majesty the Queen Elizabeth II for his lifelong achievement as translator, writer and teacher in the service of English literature. Martin Hilský's publications include Současný britský román (Contemporary British Fiction, 1991), the book-length study of modernist writing in Britain Modernisté (The Modernists, 1995). He is an editor and co-author of a book of essays on contemporary American literature Od Poea k postmodernismu (From Poe to Postmodernism, 1993) and on English modern literature (with Ladislav Nagy) Od slavíka k papouškovi (Nightingales and Parrots, 2003). He has also written more than sixty essays on British and American literature. So far Martin Hilský has translated thirty eight plays by Shakespeare. In 2009 he completed translations of all Shakespeare's poems including Venus and Adonis, The Rape of Lucrece, The Phoenix and the Turtle, A Lover's Complaint, The Passionate Pilgrim and The Sonnets. Martin Hilský is an editor of a widely acclaimed dual language edition of Shakespeare's plays and poems provided with notes and commentaries, so far six volumes have been published (A Midsummer Night's Dream, The Sonnets, The Merchant of Venice, Hamlet, King Lear, Othello).
July 20, 2011
09.30 – 10.45
Venue: Estates Theatre
PLENARY LECTURE
"Czech Mates: When Shakespeare Met Kafka"
Professor Marjorie Garber
Marjorie Garber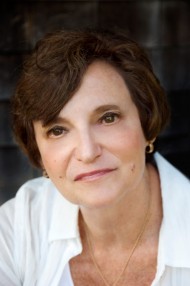 Marjorie Garber is the William R. Kenan, Jr., Professor of English and of Visual and Environmental Studies at Harvard University, where she has been Chair of the Committee on Dramatic Arts, Chair of the Department of Visual and Environmental Studies, and Director of the Carpenter Center for the Visual Arts. She is a Trustee of the English Institute, and served until recently as a member of the Board of Directors of the American Council of Learned Societies, and the President of the Consortium of Humanities Centers and Institutes. A graduate of Swarthmore College and of Yale University, she has taught at Yale, at Haverford, and - since 1981 - at Harvard.
Garber has published sixteen books and has edited seven collections of essays. The scope of her work is both broad and deep - her topics range from animal studies to literary theory, but her work has mostly been centered on Shakespeare. Garber has written five widely admired books on the playwright, including her most recent, Shakespeare and Modern Culture (Pantheon, 2008); Profiling Shakespeare (Routledge, 2008); and Shakespeare After All (Pantheon, 2004), which received the 2005 Christian Gauss Book Award from Phi Beta Kappa. The book is an extensive study of Shakespeare's plays, the fruits of more than twenty years of teaching large lecture classes at Harvard and Yale. Newsweek magazine chose Shakespeare After All as one of the five best nonfiction books of 2004, and praised it as the "indispensable introduction to an indispensable writer … Garber's is the most exhilarating seminar room you'll ever enter."
Described by Jonathan Culler as "consistently our shrewdest and most entertaining cultural critic," and by Catherine R. Stimpson as "the liveliest, wittiest, and most scintillating of writers about culture," Garber has also published a number of works of cultural criticism and theory: Vested Interests: Cross-Dressing and Cultural Anxiety (Routledge, 1992); Vice Versa: Bisexuality and the Eroticism of Everyday Life (Simon & Schuster, 1995), Dog Love (Simon & Schuster, 1996), Symptoms of Culture (Routledge, 1998), Sex and Real Estate (Pantheon, 2000), and Quotation Marks (Routledge 2002). Her work educational theory, university culture and the arts include Academic Instincts (Princeton, 2001), A Manifesto for Literary Study (University of Washington, 2003), and Patronizing the Arts (Princeton University Press, 2008).
Her most recent book is The Use and Abuse of Literature (Pantheon, 2010).
July 21, 2011
09.30 – 10.45
Venue: Estates Theatre
PLENARY LECTURE
"Race(ing) Othello: Writing Back/Talking Back"
Djanet Sears
Djanet Sears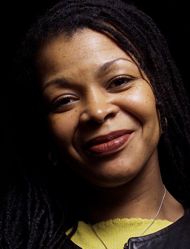 is the recipient of Canada's highest honour for dramatic writing: the Governor General's Literary Award. She is Artistic Director of the AfriCanadian Playwrights Festival, and an adjunct professor at the University of Toronto. Her award-winning play HARLEM DUET was featured as part of Canada's Stratford Shakespeare Festival's 2006 season, and became the festival's first production to be written by a person of African descent. Her other published works include AFRIKA SOLO, (SisterVision Press, 1990), and THE ADVENTURES OF A BLACK GIRL IN SEARCH OF GOD, (Playwrights Canada Press, 2003). Her radio adaptation of ADVENTURES OF A BLACK GIRL IN SEARCH OF GOD for the CBC Radio, received a Canadian Screenwriting Award from the Writers Guild of Canada, and Gold Prize at the International Radio Festival Of New York. The published work was also shortlisted for a 2004 Trillium Book Award. She is also the editor of 3 anthologies: TESTIFYIN': CONTEMPORARY AFRICAN CANADIAN DRAMA, VOLS. I & II, (Playwrights Canada Press, 2000 & 2003 respectively), and TELLIN' IT LIKE IT IS: A COMPENDIUM OF AFRICAN CANADIAN MONOLOGUES FOR ACTORS (Playwrights Canada Press, 2000), all firsts of their kind in Canada. She has been a Visiting Scholar at Stanford University, a Creative Fellow at the Royal Shakespeare Company and Warwick University, Playwright-in-Residence at Guelph University, and International Artist-in-Residence at the Joseph Papp Public Theatre in New York City. Her other honourss include: the Martin Luther King Jr. Achievement Award, the Toronto Arts Foundation William Kilbourne Award, the African Canadian Achievement Award, a Reel Black Award, the Harry Jerome Award for Excellence in the Cultural Industries, and the Floyd S. Chalmers Canadian Play Award.
July 22, 2011
The Congress Organizers regret to announce that the conversation between Václav Havel and Tom Stoppard on "Shakespeare and Political Change" has been cancelled because of the sudden deterioration of Václav Havel's health, which led to his hospitalization. Under these circumstances Tom Stoppard has also cancelled his participation. All of us wish Václav Havel good health and speedy recovery.
9:30 – 10.45
Venue: Estates Theatre
PLENARY LECTURE
Directing Shakespeare: "The Cold War Years"
Moderator: Professor Ann Jennalie Cook
(Vice-President and the former Chair of ISA; Emerita, Vanderbilt University, USA)
Robert Sturua (Shota Rustaveli Dramatic Theatre, Georgia) "Directing Shakespeare"
Vlasta Gallerová (Kolowrat Theatre, Prague, Czech Republic) "Theatre as a Place of Freedom"
Karel Kříž (Academy of Performing Arts, Prague, Czech Republic), "Shakespeare's World and the Res Publica"
Robert Sturua is a Georgian theatre director, who gained international acclaim for his original interpretation of the works of Brecht, Shakespeare and Chekhov. He is based at the Shota Rustaveli Dramatic Theatre in Tbilisi, where he worked since 1963, became principal director in 1979 and principal artistic director in 1982. His first artistic success was the staging of The Trial of Salem (original title: The Crucible) by Arthur Miller in 1965. He became famous for his unconventional, inventive productions of The Caucasian Chalk Circle by Bertolt Brecht (1975), Richard III (London and Edinburgh, 1979–80) and King Lear (New York, 1990). His art has captivated audiences worldwide, in Mexico, London, Edinburgh, Jerusalem, Rome, Moscow and Düsseldorf. He has directed 17 plays by Shakespeare. His Hamlet (1986), staged for the Riverside Studio in London with Alan Rickman as Hamlet, was hailed as one of ten best Shakespearian productions of the last 50 years. Other important Shakespearean stagings include Macbeth (1995), Hamlet at the Rustaveli Theatre (2001 and 2006), and Twelfth Night (2002). A number of Sturua's productions, such as Life is a Dream by Calderón (1992), The Good Person of Szechwan by Brecht (1993), or Gospel according to Jacob (1995) address the spectator's inner world. In the new millennium, his dialogue with the audience has acquired an even more philosophical tone focusing on thoughts of eternity, and on the fine line between life and death. The metaphorical language of more recent productions, including the fantasy Styx, inspired by the music of Giya Kancheli (2002), and Waiting for Godot by Beckett (2002), is increasingly poetic. His productions harmonize the tragic and the comical, political farce and melodrama, classical comedy and philosophy, where extreme rationalism mingles with sarcastic grotesque.
Vlasta Gallerová is a Czech theatre historian, theorist and teacher. Since 1980, she has been working as a dramaturg for a number of Prague stages, including the Realistic Theatre (Richard II, 1988), the National Theatre (Love's Labour's Lost, 1987), and the Municipal Theatre (Midsummer Night's Dream, 1984). With her husband, director Karel Kříž, stage designer Jaroslav Malina and translator Martin Hilský, she cooperated on productions of Shakespeare. She was in close contact with political dissidents, especially Václav Havel. She is an author of many stage adaptations of novels, plays and poetry (including Shakespeare's Sonnets), of a book on her co-worker, important Czech scenographer Jaroslav Malina (1999), and of many studies and articles on the "open theatre," some of them co-authored by Karel Kříž and Jaroslav Malina. For the Czech Radio and TV (Channel 2) she made a 55 minute interview with Harold Pinter and gave a lecture on Czech theatre and the Velvet Revolution at Cambridge University. Currently she is teaching playwriting at the Jaroslav Ježek Conservatory, the history of modern Czech theatre at the Academy of Performing Arts and at Charles University and modern Czech and Central European drama at New York University in Prague.
Karel Kříž is a Czech drama, opera and radio director and teacher of stage-acting and theatre directing at the Academy of Performing Arts, Private School of Acting and Prague Conservatory. He began his career at the Liberec Theatre, where he staged plays by Shakespeare, Giordano Bruno, Gozzi, Nestroy, Brecht, Lorca and Dario Fo. After 1982, he directed Shakespeare, Lorca and Giraudoux at the Prague Municipal Theatre and a number of plays and adaptations at the Realistic Theatre (later Labyrinth Theatre), including Havel's Redevelopment, Beaumarchais' Le Marriage de Figaro and Horváth's Figaro Gets a Divorce. His major works include an adaptation of four Euripides'plays, The Conquerors of Troy,staged in one night, and the productions of plays by Harold Pinter, who became his personal friend. These and other productions were performed at a number of festivals in England, Germany, Egypt, Italy, Switzerland, Poland and Russia. His Shakespeare productions include As You Like It, A Midsummer Night's Dream, Richard II, Love's Labour's Lost, Much Ado About Nothing, Henry V, The Comedy of Errors, The Merchant of Venice, The Merry Wives of Windsor and a stage-adaptation of the Sonnets.Before the Velvet Revolution he directed stage 'collages' Res Publica I and II,which contributed to the democratic changes of Czech society.
Main menu:
---